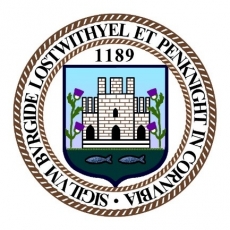 Seagulls
From 24 Jul 2018 to 24 Jul 2019
The Council has received reports of increasing seagull numbers and gulls diving towards people. Often the seagulls are simply acting to protect their young. Please can we ask residents not to feed the seagulls to try to discourage them. More information is available below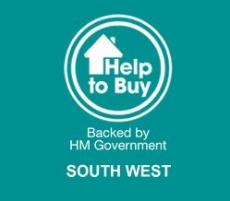 Help to Buy South West
From 24 Jul 2018 to 24 Jul 2019
The Old Carriageworks, 3 Brunel Quays, Lostwithiel, Cornwall, PL22 0EN A private discounted sale home is available for sale and being advertised through the Help to Buy South West website Please follow the link below to see a copy of the advert. If you are aware of any households who may have a local connection to your town and would be interested in this property please advise them to register with Help to Buy South West.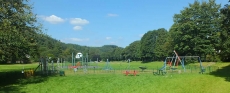 New 'Who to contact' Page
From 9 Aug 2018 to 8 Aug 2019
Please visit our new Contacts Page!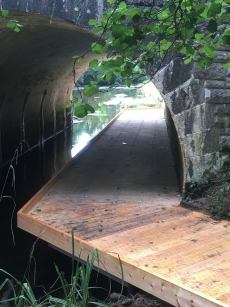 Second Island Walkway
From 23 Aug 2018 to 23 Dec 2018
Lostwithiel Town Council are pleased to advise on the re-opening of Second Island Walkway.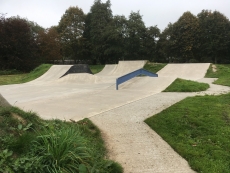 Lostwithiel SkatePark
4 Oct 2018
With regret the council wishes to advise all skatepark users that items have been found which suggest drug taking and possibly drug dealing at the skatepark. A number of small identical empty plastic bags have been collected. The Police and Cornwall Council Anti-social Behaviour team have been informed.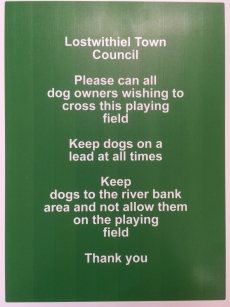 Dog Walkers - King George V
From 16 Oct 2018 to 16 Apr 2019
The six-month trial allowing dog owners to use the King George V river bank area will run from 16th October 2018 – 16th April 2019. The Council sincerely hopes that this shared space initiative can be extended at the end of the six-month period. Can all dog owners please follow the instructions on the signs and can all members of the public provide feedback to your Town Councillors and/or the Town Council office.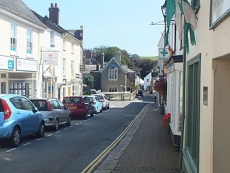 Traffic Management Plan Meeting
From 30 Oct 2018 to 30 Dec 2018
Lostwithiel Traffic Management Plan Meeting. Tuesday 30th October at 7.30pm, Lostwithiel Community Centre (Long Room). All welcome.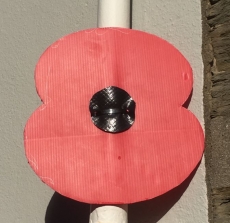 Remembrance Sunday 2018
From 1 Nov 2018 to 1 Jan 2019
This year marks the 100th Anniversary of the end of the 1st World War. Therefore, the services this year will differ slightly from the usual programme. There will be a Parade and Service on Sunday morning and a second service on Sunday evening at the War Memorial. Please see the poster for more information on times and locations.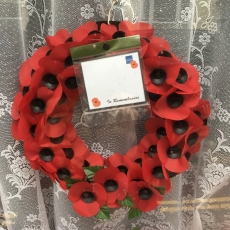 Remembrance Booklet - The Great War
From 6 Nov 2018 to 6 Dec 2018
The Great War 1914 – 1918 The Lostwithiel WWI Commemoration Committee has produced a booklet which lists 91 former Lostwithiel area residents who gave their lives during the conflict. Copies are available to purchase for £1 from 9 November from Watts Trading & Lost in Books (rear of Black Dog Antiques & Interiors). All profits from sales will be donated to the Royal British Legion 'Poppy Appeal'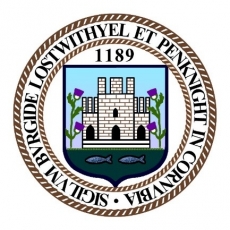 Town Councillor Vacancy
From 15 Nov 2018 to 10 Dec 2018
Please see the Co-Option Notice below for details of how to apply for the vacancy at Lostwithiel Town Council as a Town Councillor.
Town Councillor Vacancy - Co-option Notice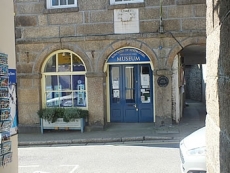 Lostwithiel Museum Cornwall Heritage Award
From 28 Nov 2018 to 25 Mar 2019
Congratulations to Lostwithiel Museum having been awarded the 2018 Cornwall Heritage Awards Judges Special Award in recognition of their pro-active approach and their many creative projects.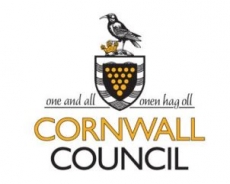 Christmas and New Year rubbish collections
From 4 Dec 2018 to 4 Feb 2019
Please see the poster linked for details of rubbish collections by Cornwall Council over Christmas and the New Year.
Christmas and New Year Rubbish Collection Poster
Cornwall Council Christmas Rubbish and Recycling Website link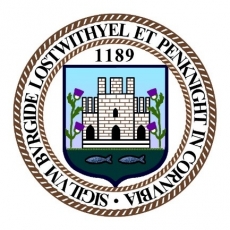 Lostwithiel Library
From 11 Dec 2018 to 11 Apr 2019
Please see the attached PDF for details on the transfer of Lostwithiel Library to Lostwithiel Town Council.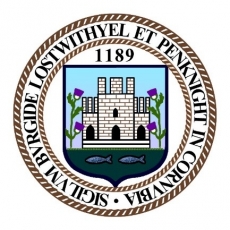 Information and Resources – Contacting the Police
From 13 Dec 2018 to 13 Jun 2019
Please see the PDF below for the document 'Useful Information and Resources – Contacting the Police'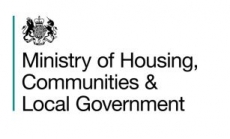 Pocket Park Plus
From 20 Dec 2018 to 26 Jan 2019
Please follow the link below for information on the Pocket Parks Plus scheme. The closing date is Friday 25 January at 5pm.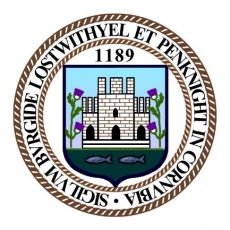 Library Volunteers Needed
From 20 Dec 2018 to 28 Feb 2019
Please find below an advert for volunteers at Lostwithiel Library.